Axe-wielding Fundamentalist Attacks Indiana Planned Parenthood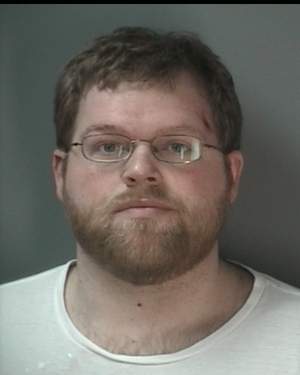 27-year old Benjamin Curell was arrested yesterday for breaking in and vandalizes Bloomington, Indiana Planned Parenthood offices with an axe. Claimed his actions were motivated by religious fundamentalism, as he said they "kill and murder" babies there. Curell is now facing felony charges in court. According to local Fox 59 reports:
Officers with the Bloomington Police Department responded to 421 S. College Ave. at approximately 3:51 a.m. after receiving a report that a man was attempting to break into the facility. The officers located Curell inside the building, carrying an ax.   Police said he used the ax to cause "extensive damage" to the building and office equipment.  Additionally, police said he splashed red paint onto the building.
And of course the local anti-abortion protesters showed up again anyway, proving that anti-abortion protestors don't take a day off for anything. At least the Indiana Right to Life folks had the courtesy to issue a statement condemning the attack, writing that:
Indiana Right to Life strongly denounces the violence reported this morning against the Bloomington abortion facility," said Mike Fichter, president and CEO of the organization. "Responding to the violence of abortion with physical violence is not behavior that Indiana Right to Life condones.
At least they get some points for being consistent in their anti-violence position.
Until next time…go Hoosiers!
###