The Price of Social Justice
This is an opinion piece I wrote in response to an article in the New School Free Press titled "New School's Experience with Undoing Racism" by Henry Miller, which covers a recent campus workshop on racism I was involved with, and the editorial piece accompanying it by the editorial board, "High Cost, Low Impact." It was published in a slightly changed form here.
Letter to the Free Press
I was very disappointed by recent Free Press coverage of the Undoing Racism workshop ("The New School's Experience With Undoing Racism", Feb 21) at The New School. I believe it displayed a lack of journalistic integrity to the facts and a desire to probe the root causes of an issue. My comments are as a former newspaper editor, a participant in the Undoing Racism workshop, and as someone who teaches, works and cares deeply about issues of justice and power. I want to challenge the Free Press to reflect seriously on how it covers issues of race and privilege at this institute, and to hold the paper to a higher stand of political and journalistic accountability.
Journalistic integrity lives in two places in every newspaper, the reporter and the editor. This story had multiple factual errors, including identifying students as part of the University Student Senate (USS) who are not. While I'm sure the USS doesn't mind the credit, such errors speak to a lack of attention to basic fact checking. Surely the Free Press can do a better job in the future of paying attention to such details, big or small.
But more problematic was the overall tone of the article and the accompanying editorial comments by the editors ("High Cost, Low Impact"), which focused on the price tag of the workshop. The editors wrote that "In a time of financial austerity at The New School, especially when a hiring freeze remains in force, the program's price-tag [$15,000] bears examination." My response to such an arguments is this–what is the "right price" to pay for social justice? If we could have reached 400 students for $150,000, or 1,000 students for $375,000 or 3,000 students for $1.1 million, would it be worth it then? When does social justice stop becoming an exercise in cost-benefit analysis and instead become a passion that drives our mission?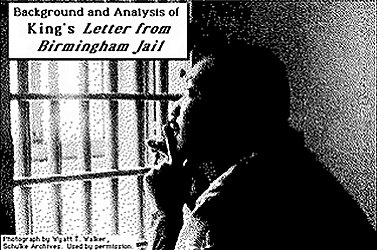 The New School is a predominately white, middle class and ostensibly "progressive" institutions of elite learning, where we talk about the value of equality and justice, but often fall short when we are asked to put those values into practice. The editorial, and the response from some at this school to critiques of institutional racism and white supremacy that workshops like Undoing Racism give voice to, reminds me of the white Alabama ministers telling the civil rights movement to "wait." MLK Jr's response to these arguments, which was also addressed to so-called white liberal allies, was that '"Wait" has almost always meant "Never."' As long as the white majority–myself included–keep saying "wait" to deal with issues of racism at The New School, we will continue to be the problem, not the price tag of a workshop for social change.
Until next time…let freedom ring.
###