Family Genealogy
So while back in Ohio visiting the family I got the chance to hang out with my aunt Marjorie and talk family history. She is the official repository of all things genealogy on my dad's side of the family. One of the things we were discussing during this most recent visit were a series of newsletters that were published by my great, great-uncle, Floyd Crews known as Our Family News. These were mimeographed tracts, about 15-20 pages on average, which he published from his basement and sent to various family members around the country.I have started trying to figure out how to best digitize and preserve these documents, since they are almost one of a kind, and a fascinating look into our family history and character. Below is a copy of the July 1941 issue that I took digital pictures of to test some preservation methods.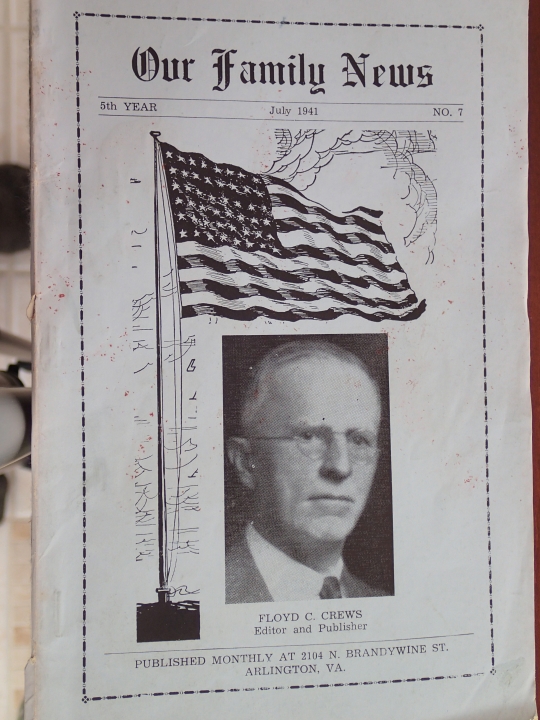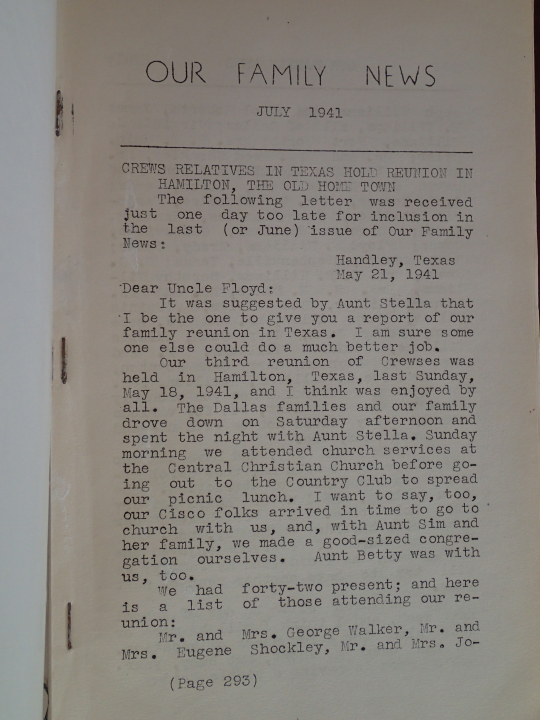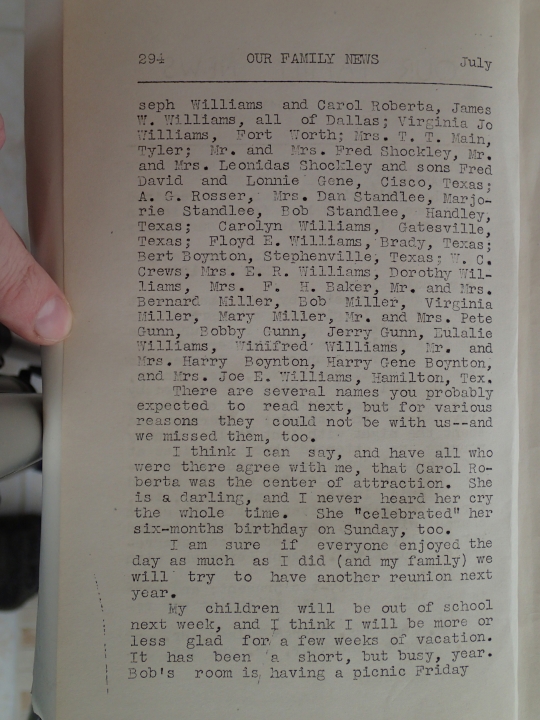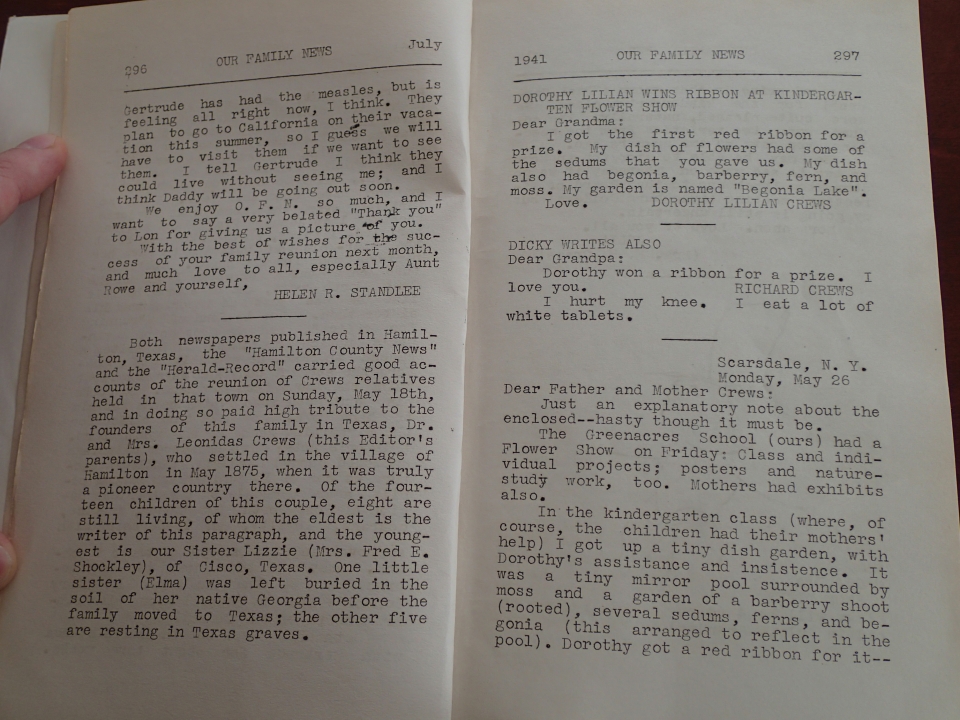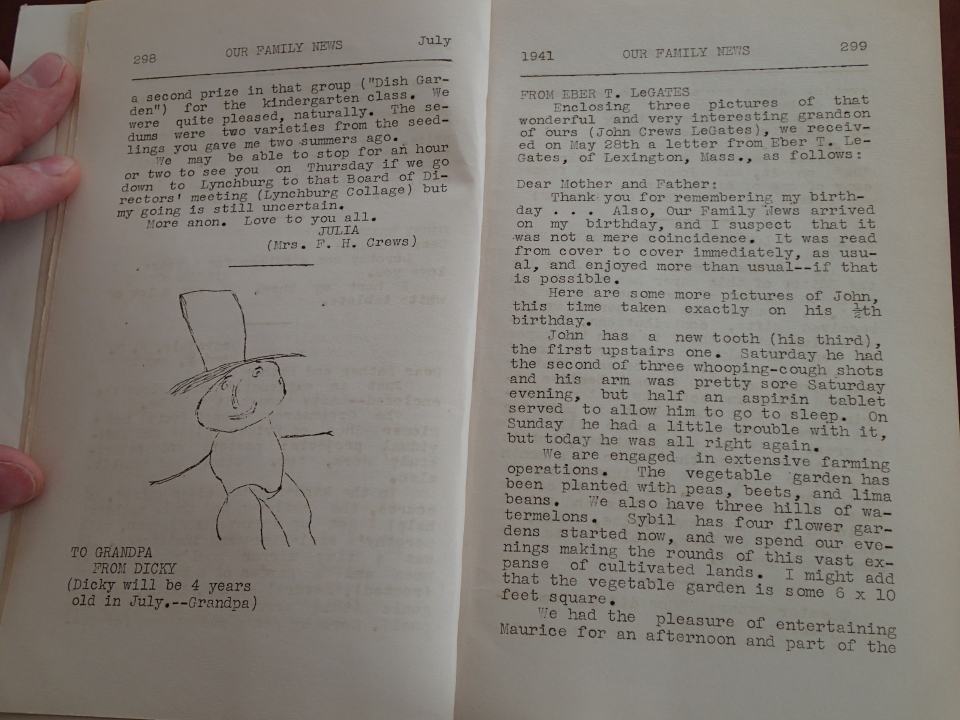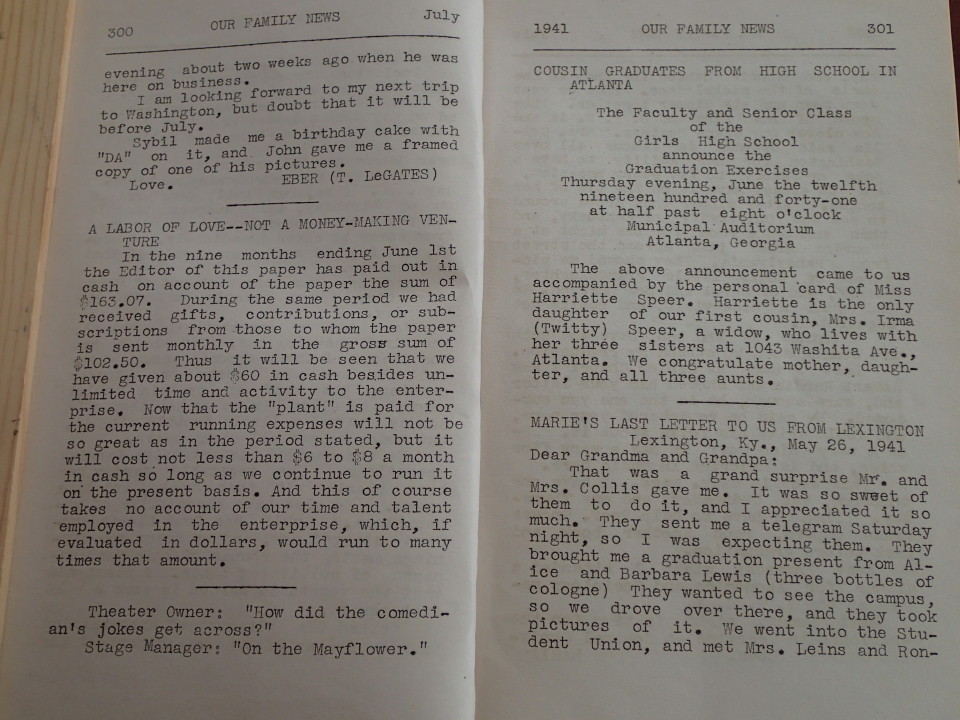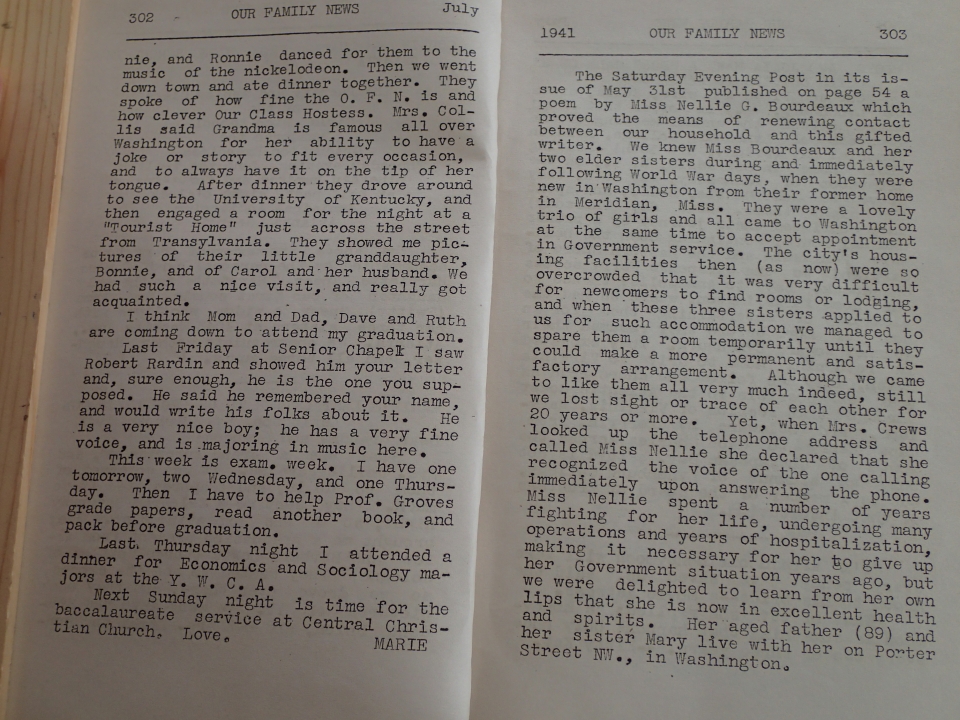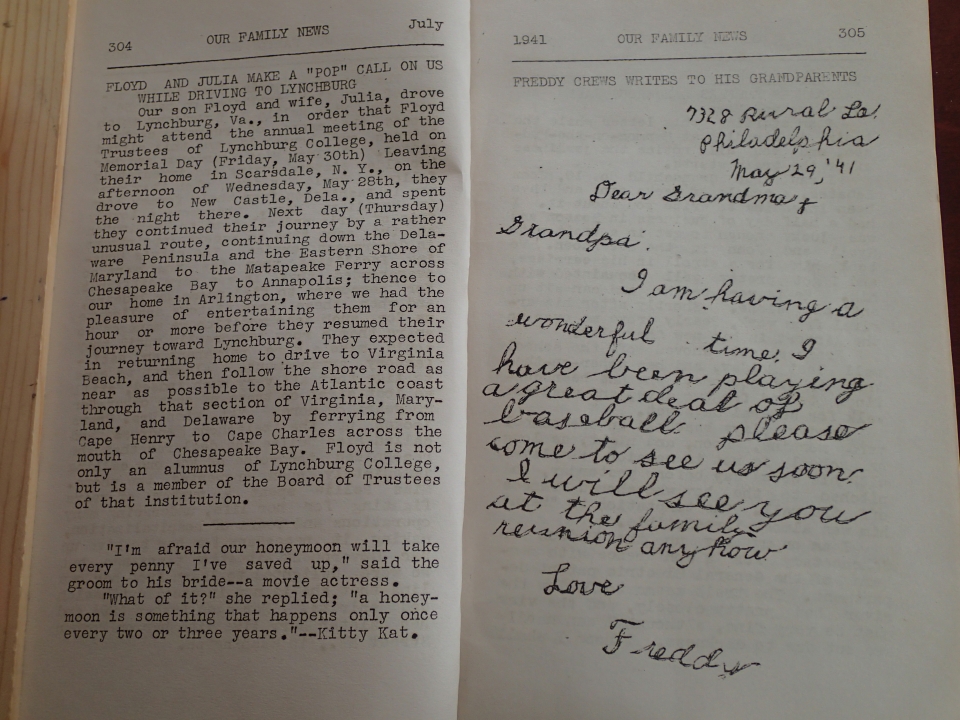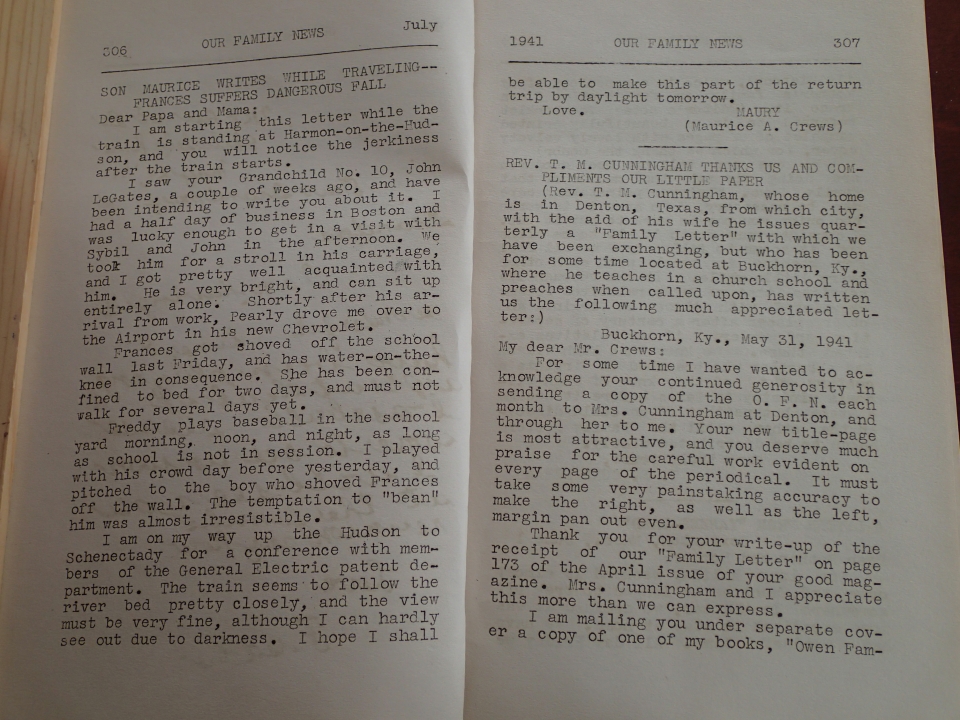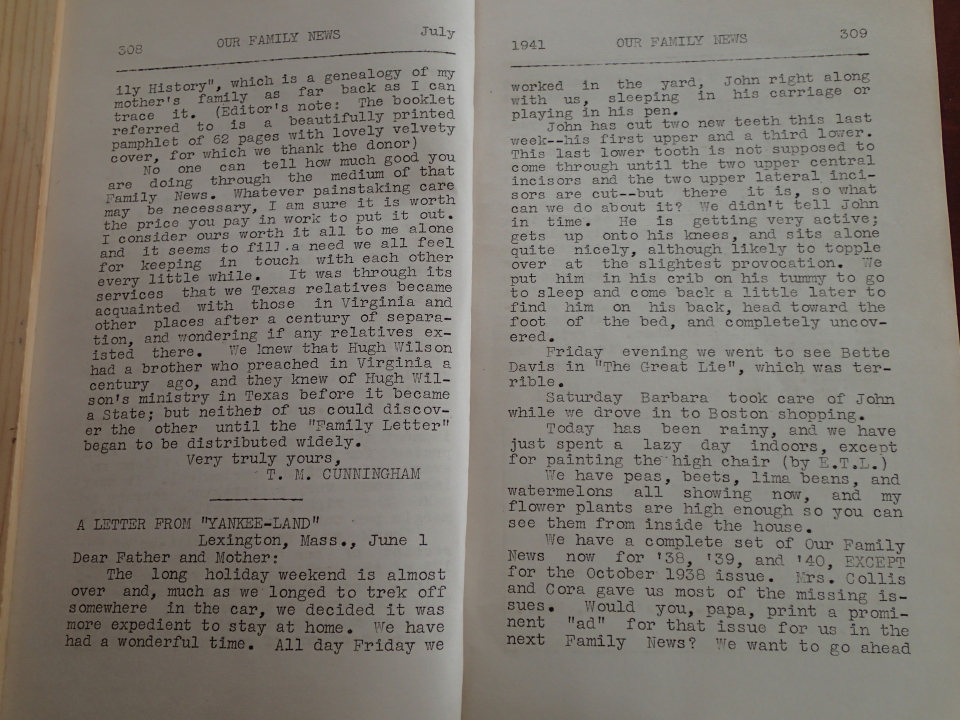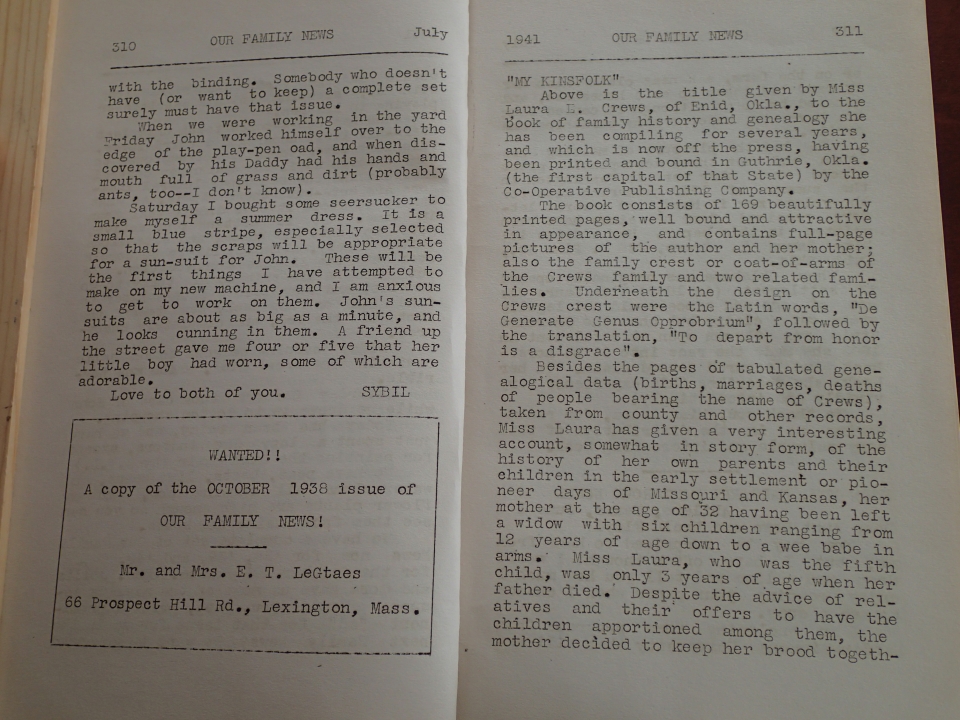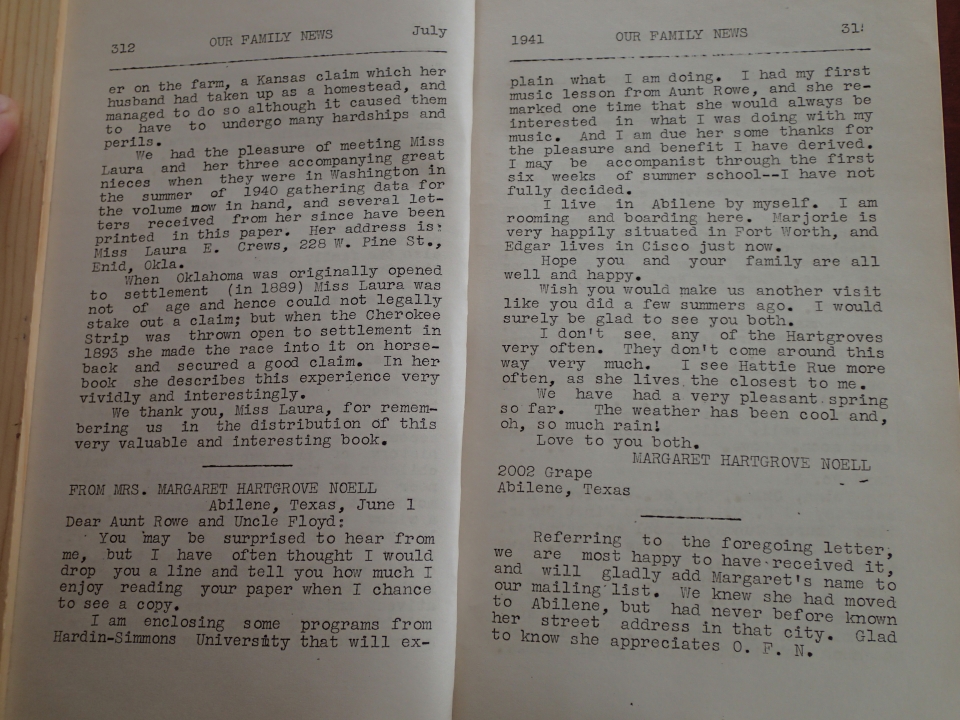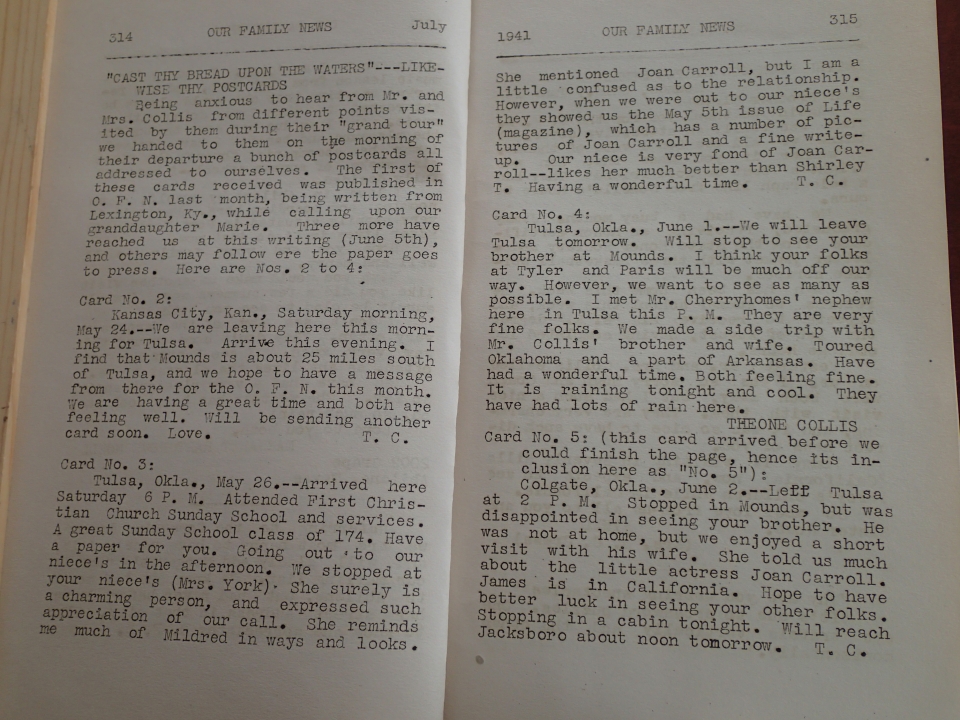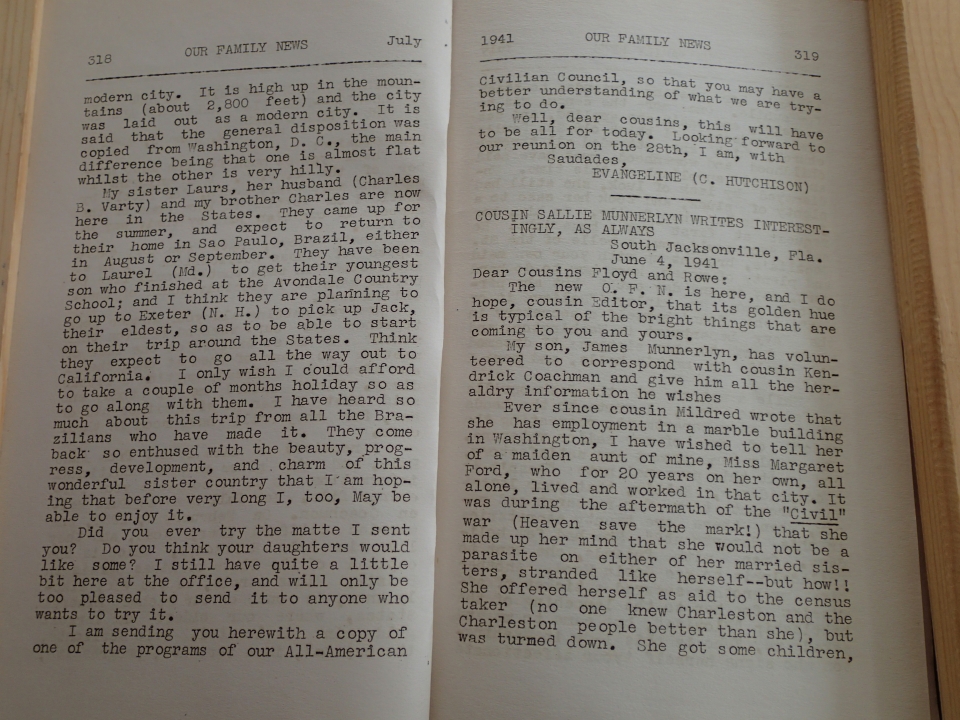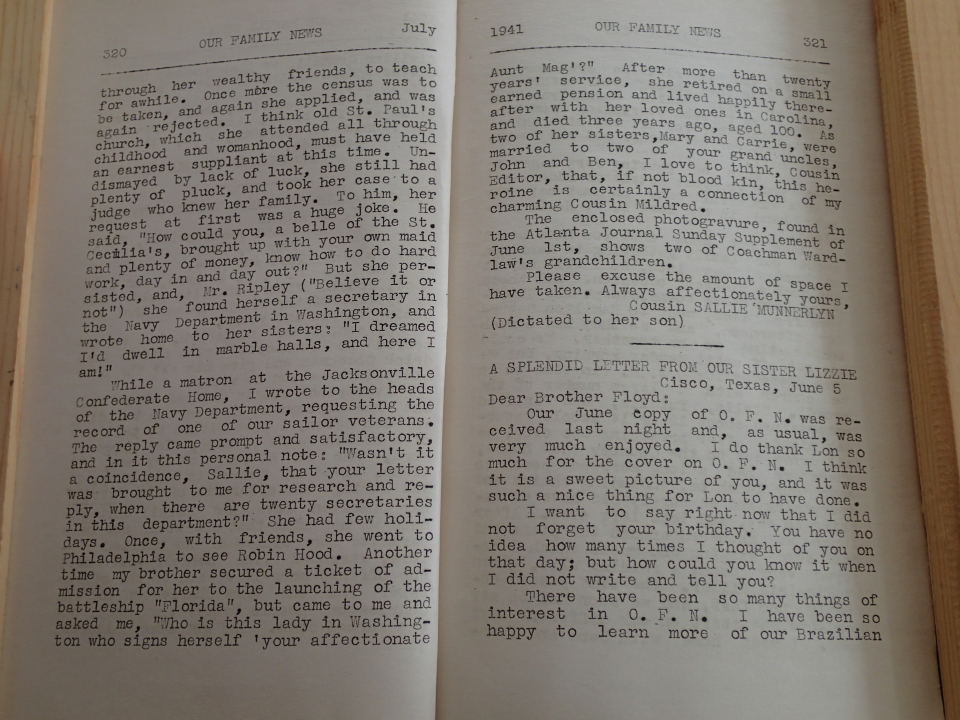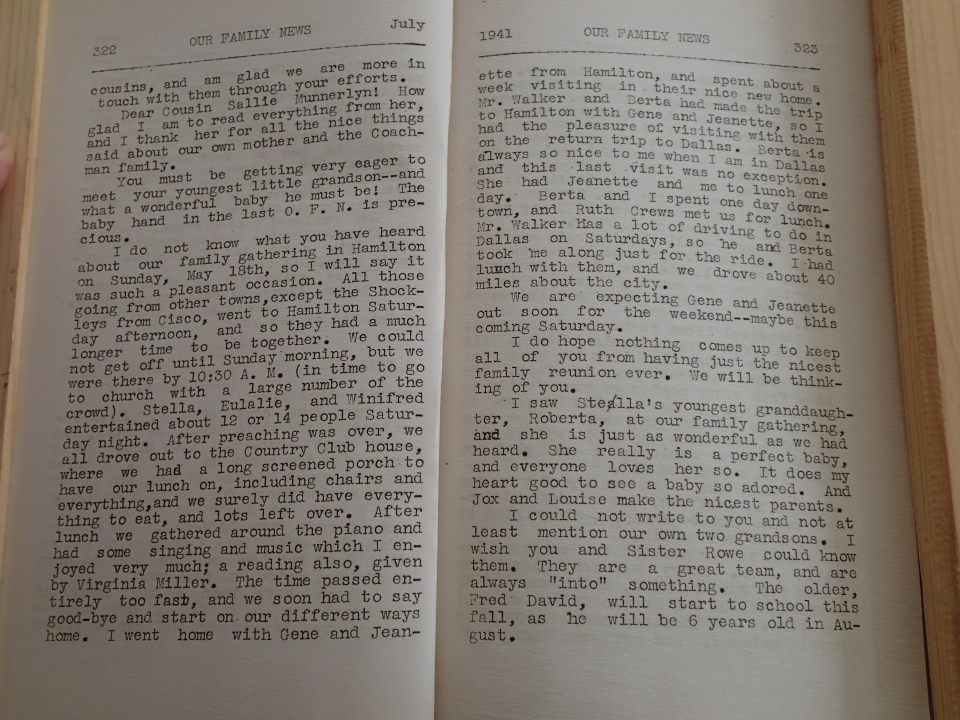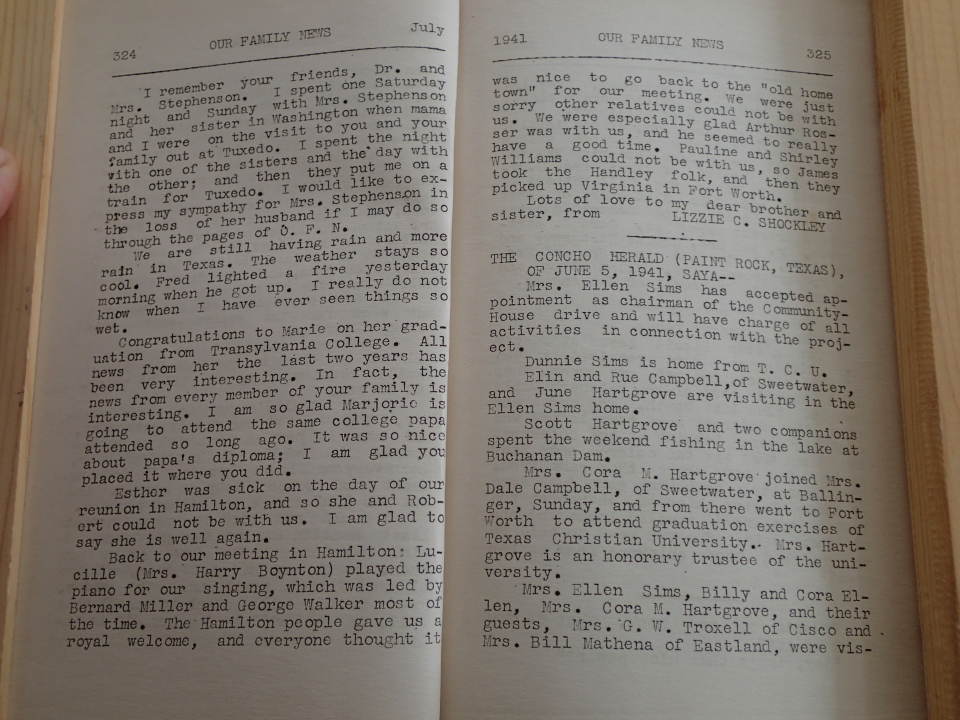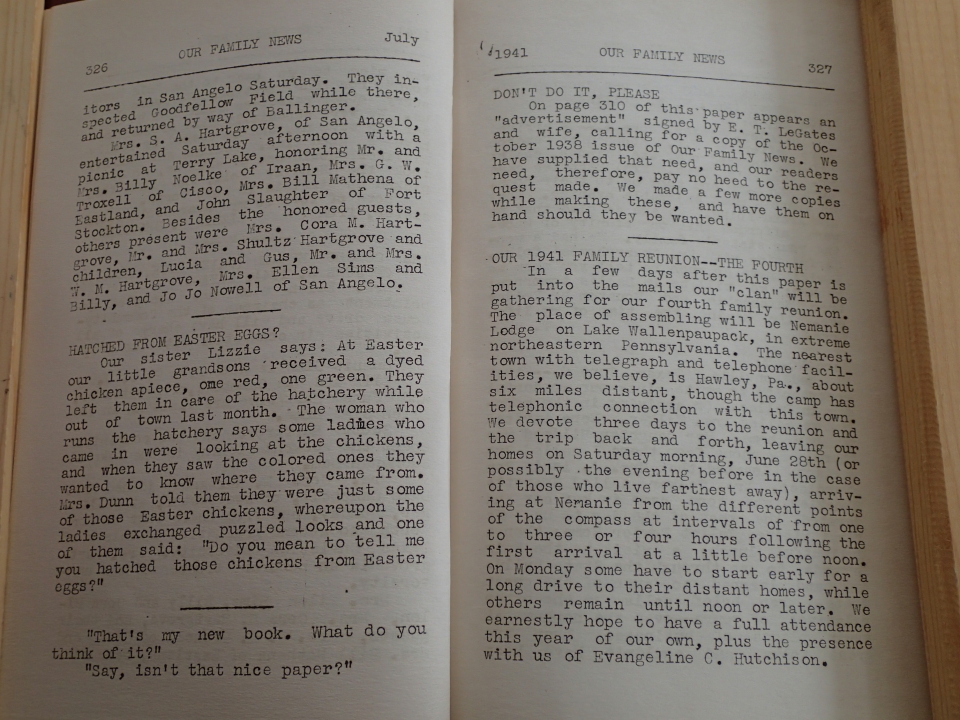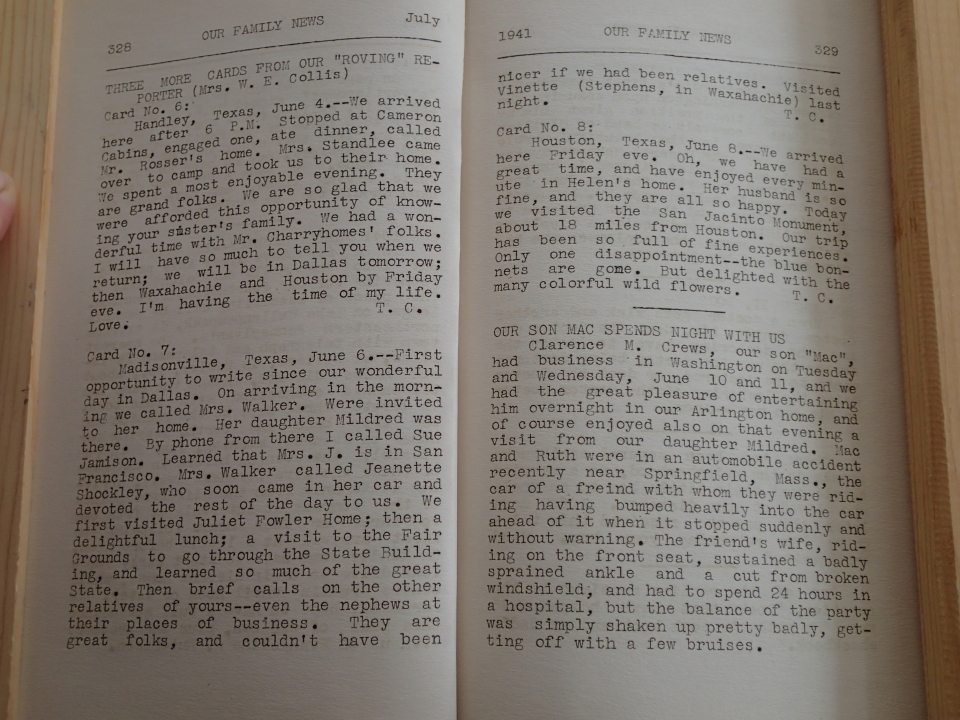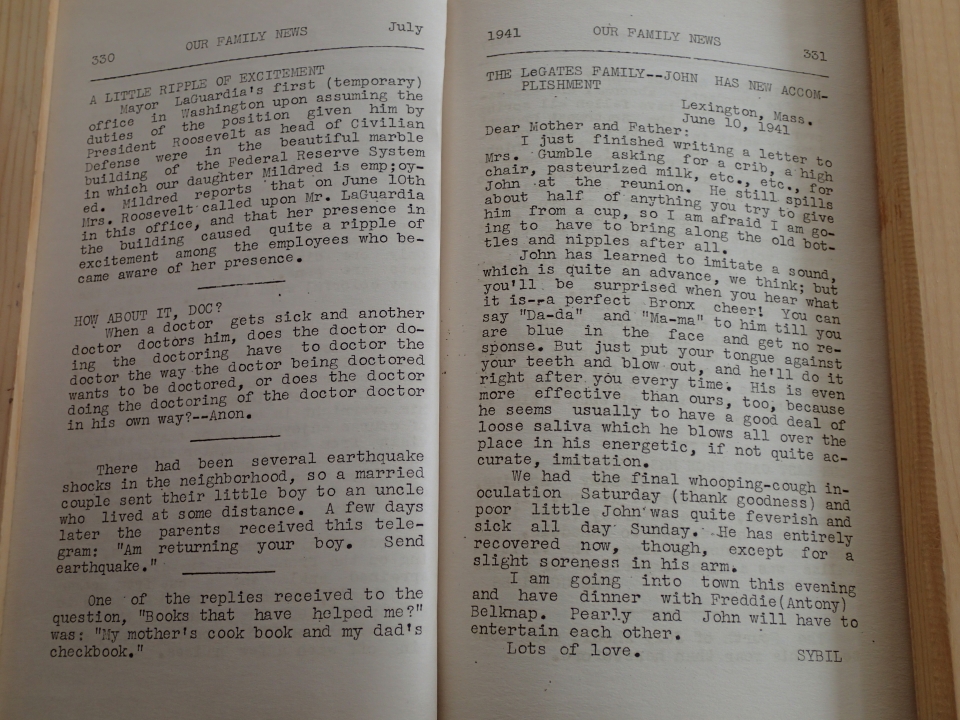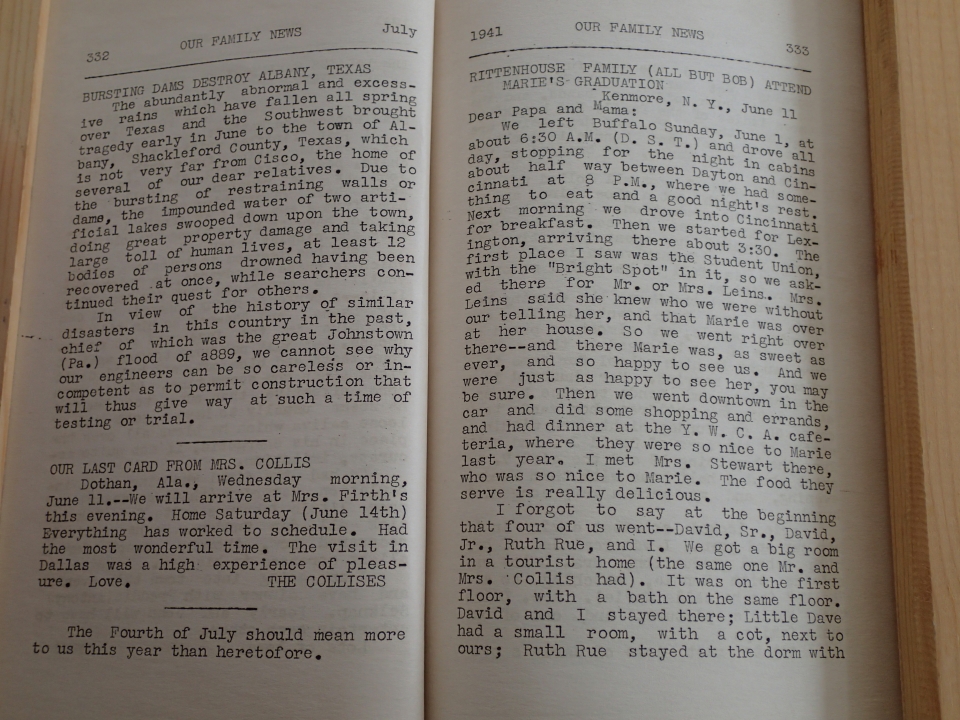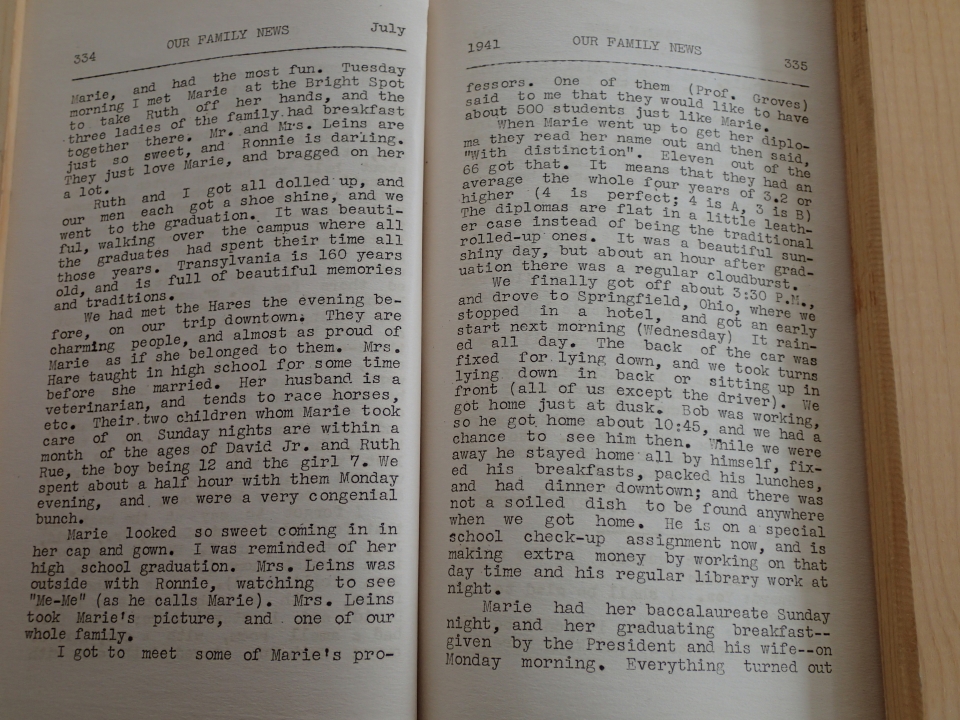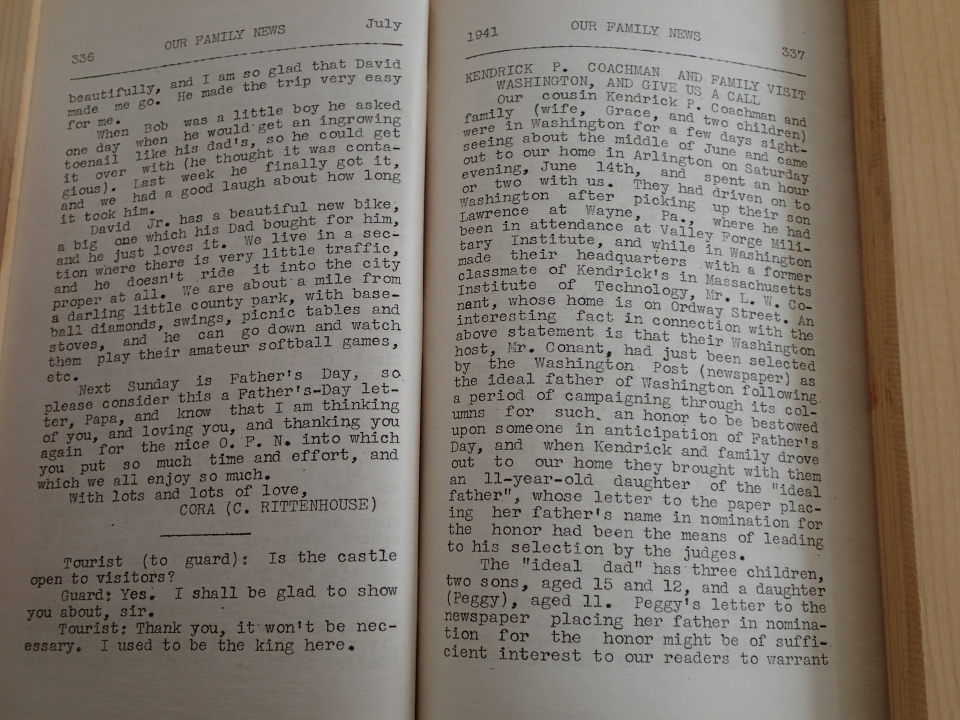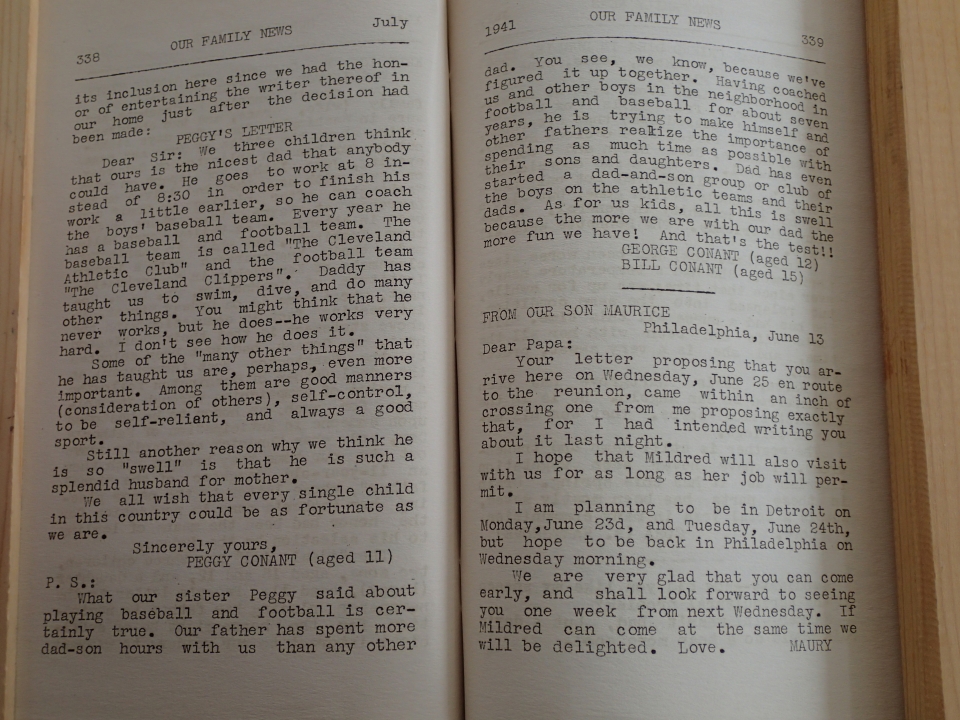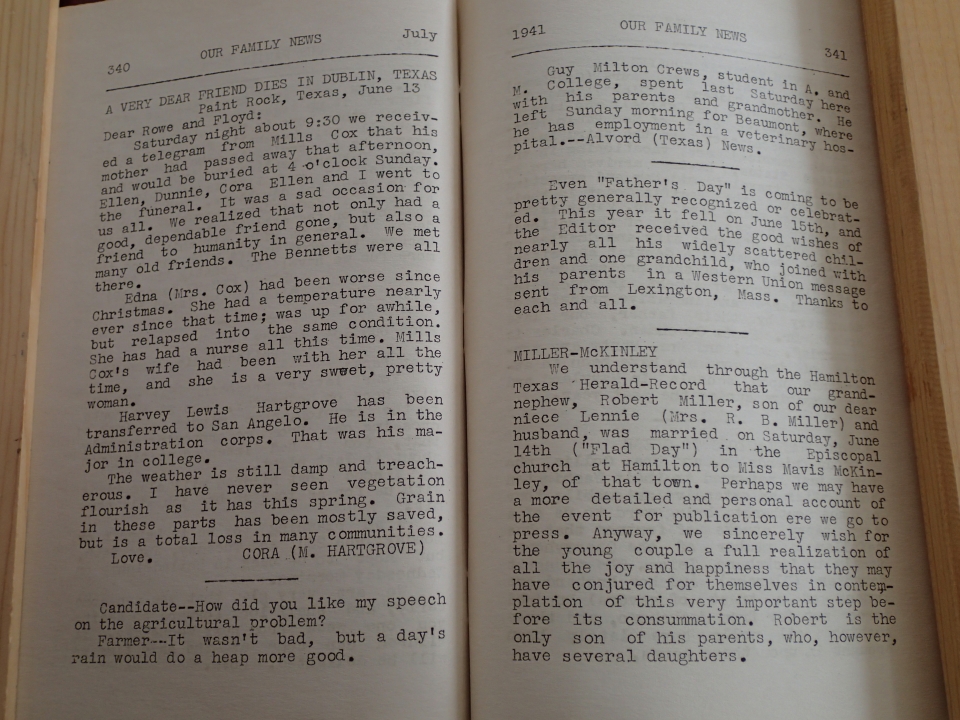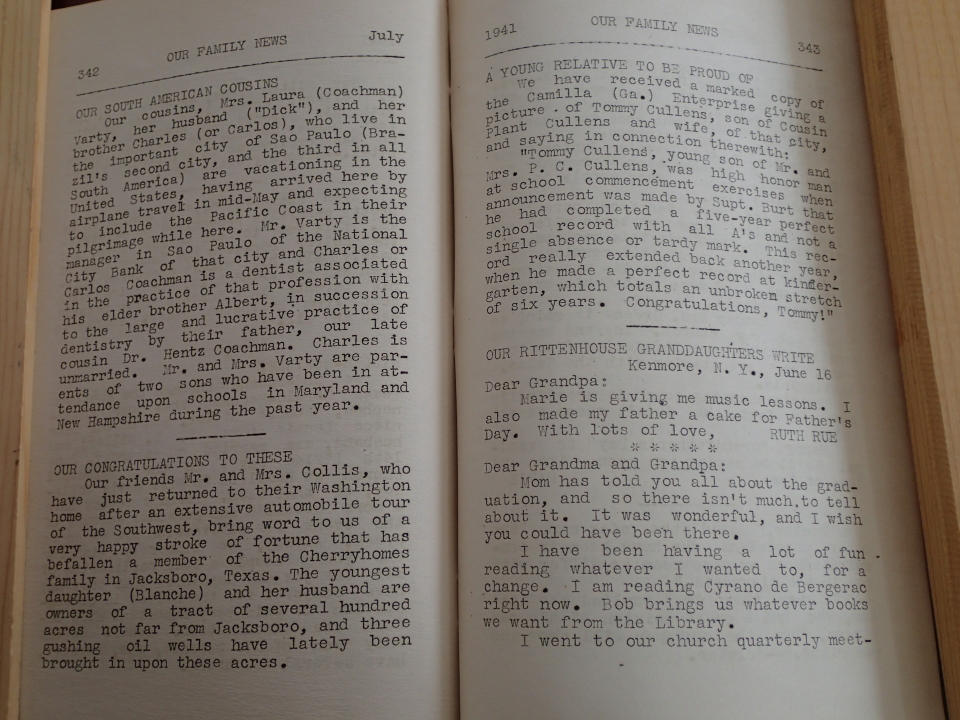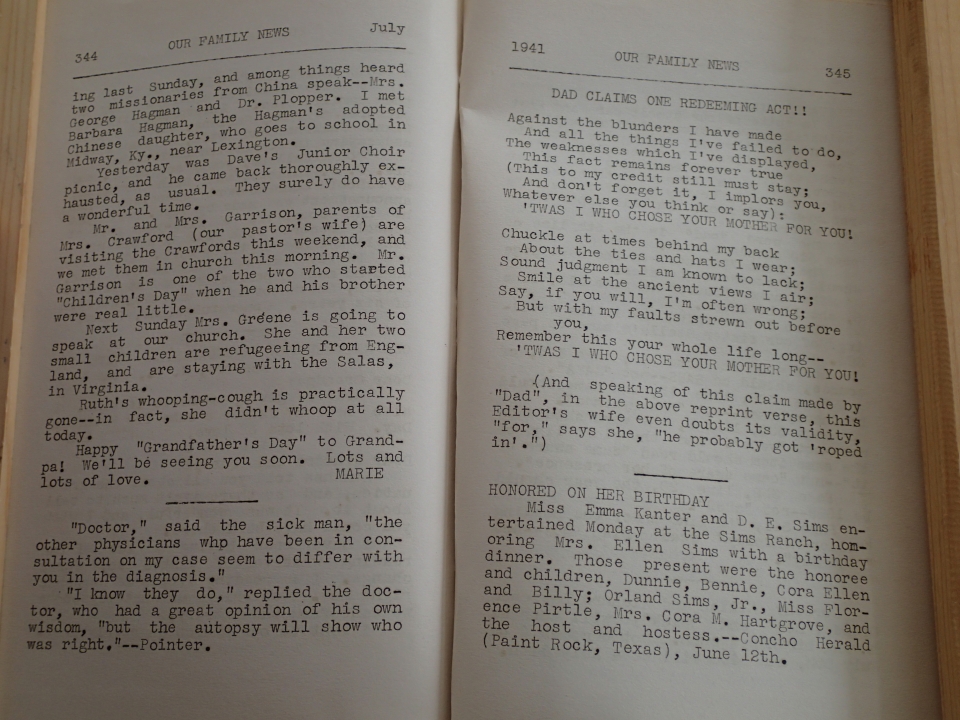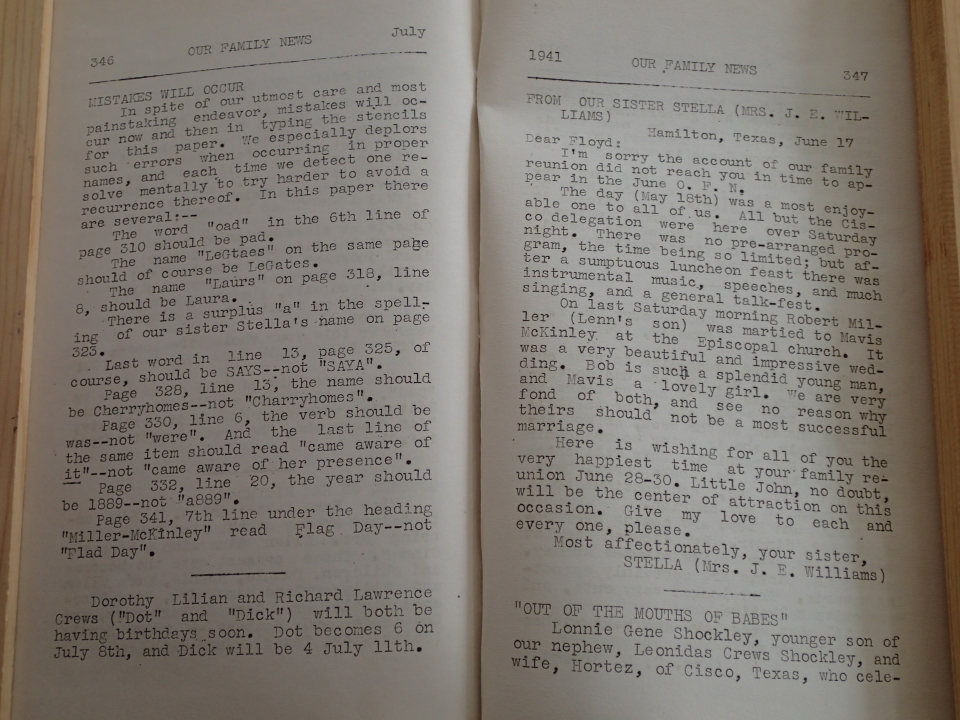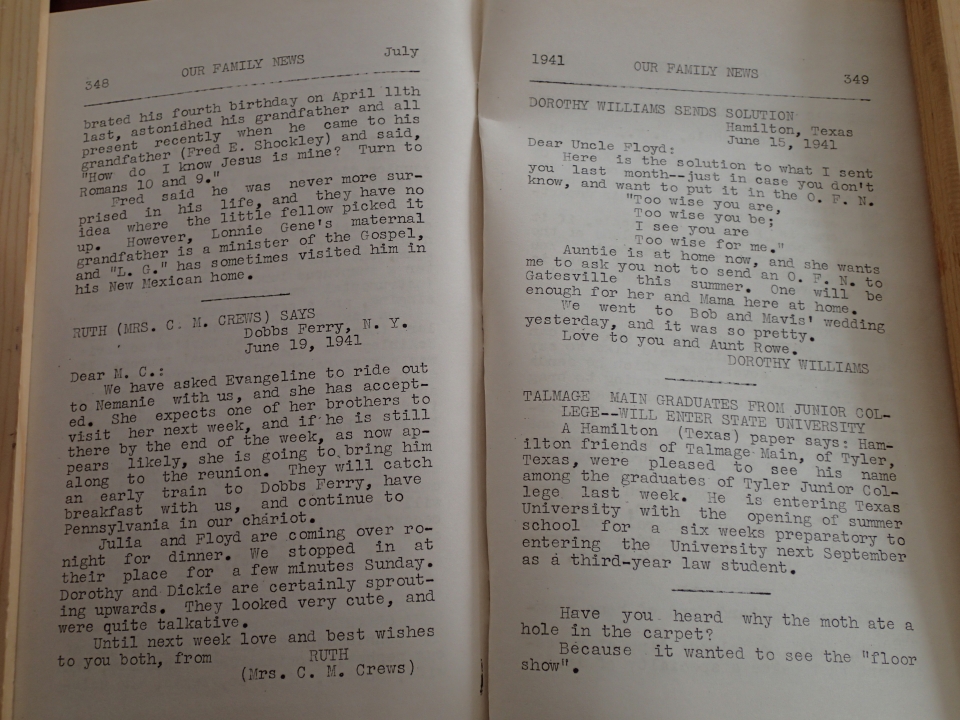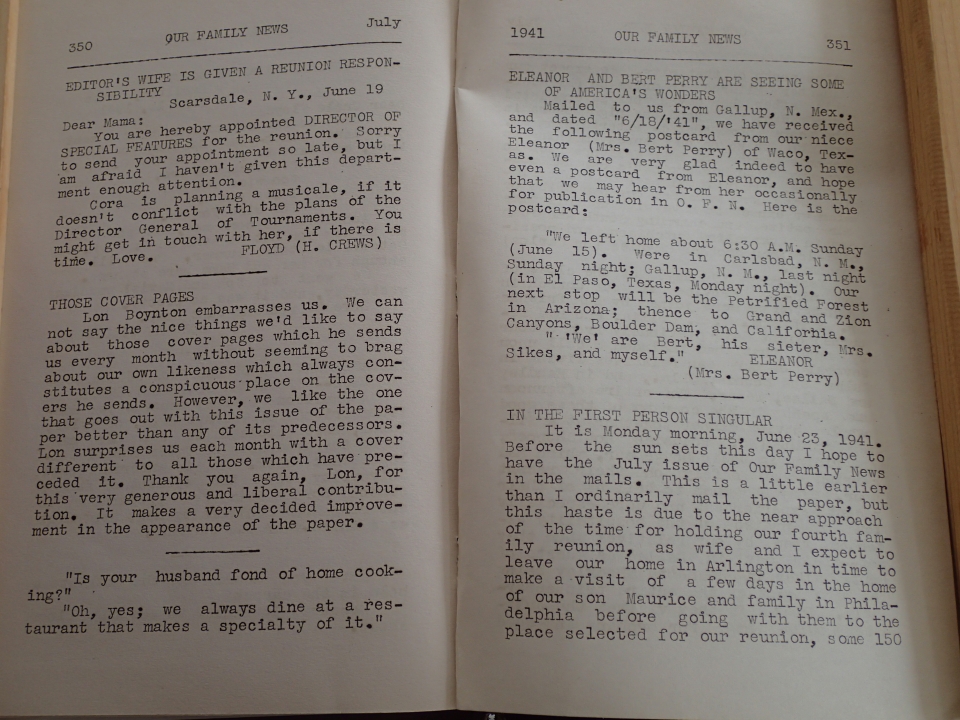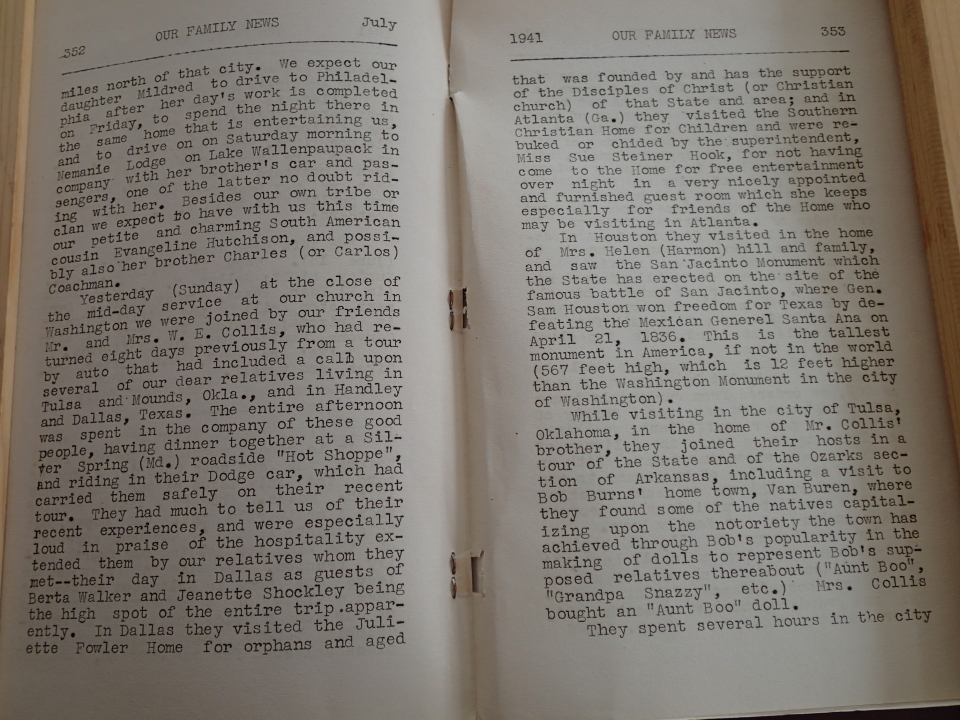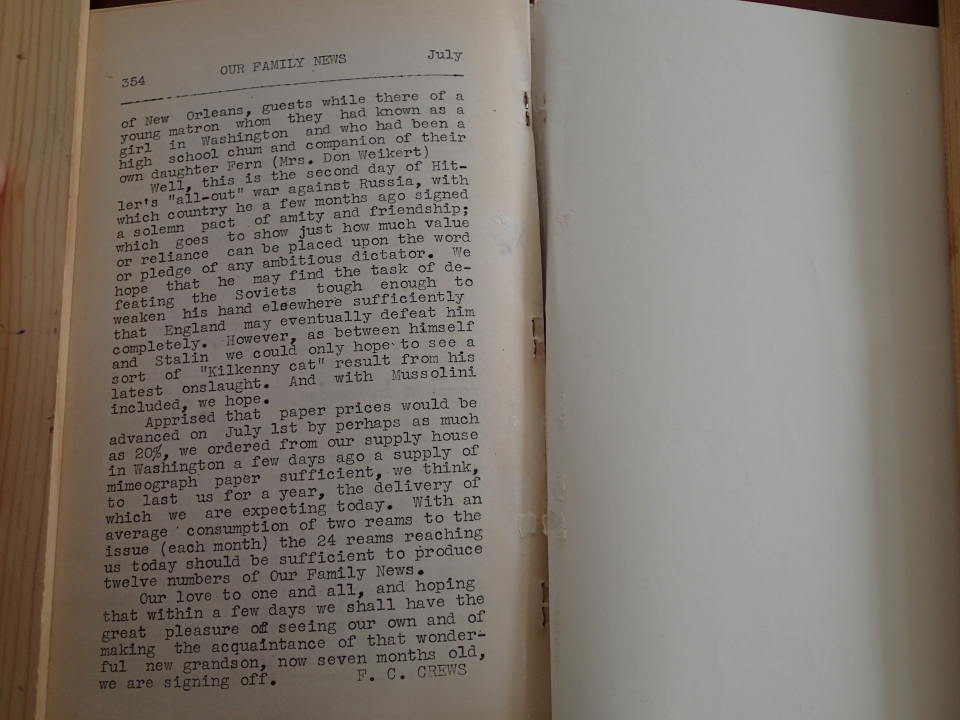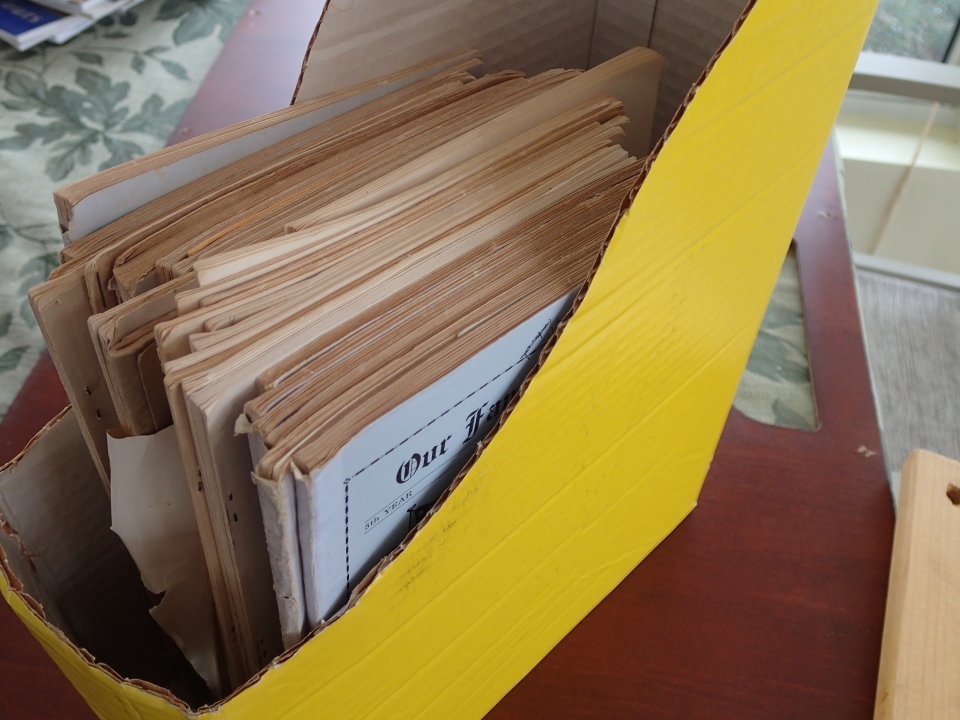 Hopefully over this coming year I will be able to get more of these digitized, with an ideal goal being to have the whole series that my aunt has digitized and then bound into one volume.
Until next time…enjoy climbing the family tree.
###