Social Justice, bell hooks and The New School
This article was originally published as an OpEd in The Free Press with the title: Justice: Are We Walking or Just Talking?
By way of context, we had a series of events this fall at The New School that were built around a week-long "scholar in residence" program with educator and activist bell hooks. This included a series of small group discussions and two featured events, one with Eve Ensler and another with Melissa Harris-Perry (both can we watched on The New School YouTube channel here).
Like many others, I was excited to take part in the recent series of workshops and talks organized around bell hooks' visit to campus last month. For those unfamiliar, hooks is a race scholar, educator and social activist whose influence as a radical thinker has had a deep impact on contemporary social activism. I can still recall the jarring effect "Black Looks" had on my politics as a naive undergrad studying at Ohio University back in mid-90s, influences which still shape my thinking about critical education and originally steered me to The New School. Yet after the week long visit by hooks, I felt what I can only call an existential disappointment, a feeling informed by what I see as the current state of social justice activism on campus.
I want to offer two reflections on this observation. One is a disconnect between social justice organizing on campus and these events. The other addresses organizing for social justice. On the former, there was no real discussion about how race, class, gender and privilege manifest as lived experience on campus, in our classrooms, through our curriculum and as experienced through university policies. This view was reinforced in events reflecting on hooks' visit, where students expressed frustrations with the ongoing lack of curricular and faculty diversity and the absence of faculty training and support to facilitate these critical dialogues. It's clear that students are eager to not just talk about these issues but also organize for institutional change and reform. Yet in the events where we talked about social justice issues, it is never particular to The New School. Because of this, we missed an opportunity to have a deeper discussion about how "white supremacist capitalist patriarchy" operates at this school.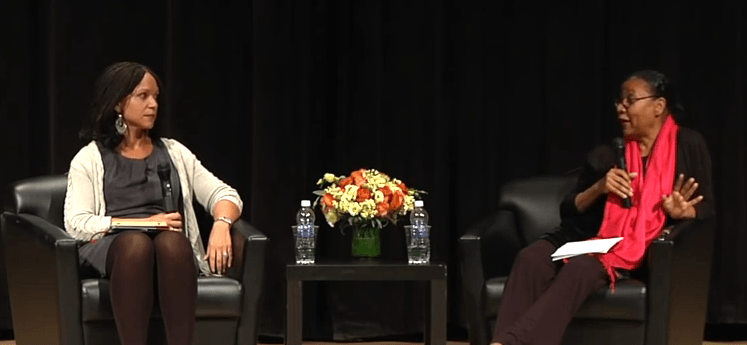 On the other issue of walking versus talking social justice, again, I think we could have done more to connect theory with practice. Speaking from my involvement with social justice in its various forms, we have a lively, rich and complicated patchwork of efforts and conversations around social justice taking place on campus, but too often these discussion are relegated to the margins. A few examples include: frustrations with how and what is taught—or excluded—in the classroom; problems of student funding, aid and rising debts; efforts to address gaps in maternity support and services; organizing to divest our university endowment from fossil fuel companies; calls for student representatives on the Board of Trustees and efforts to secure a permanent space for student organizing in the new Student Center at 65 Fifth Ave. What unites all of these efforts is a desire to radically transform how our community puts ideas into practice. Yet, when it comes time to do this work, only a very small percentage of the university community—maybe 2% if we are generous—seem willing to commit personal time to organizing on these issues.
That's why the huge turnout at all of hooks' events was, in a sense, disappointing. Thousands of people took part in these events personally or online and a quick search shows the video of bell hooks and Melissa Harris-Perry's talk on "Black Female Voices" went viral overnight. But what did we learn about Black female voices at The New School? And did anyone watching learn how to get more involved in social justice organizing on our campus? Other than some cursory remarks by Gail Drakes from the Social Justice Initiatives office, the missing discussion was how these issues manifest on campus. That's why I feel we lost an opportunity to connect student interests to social justice organizing at a moment that should have been ripe for just such a dialogue. Looking ahead to 2014, I'd like to suggest that the social justice community needs to think about how to improve our organizing on these issues and make sure such opportunities are used to their fullest, not just to increase the conversations about social justice, but also to expand social justice organizing, outreach and activism. It's a long road in the fight against "white supremacist capitalist patriarchy," and it's a road that needs more people not just talking social justice, but also walking it—from the classroom to the boardroom—here at The New School.
Until next time…
###