Science Is Not A Crime: The Story of Kiera Wilmot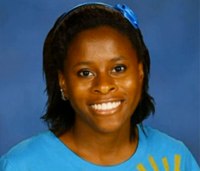 In case you haven't heard, a young girl named Kiera Wilmot was arrested on Monday (4/29) at Bartow High School in Polk County, Florida for a science experiment involving "The Works" (Drano knock-off) and tin foil in a bottle. That's right, arrested, expelled and now facing felony charges! And it has got many folks in the science community in an uproar, as can be seen here and here and here and also here. And twitter pretty much blew up on #ScienceIsNotACrime and #Solidarity4Wilmot.
For those note familiar, basically how this backyard experiment works is that you mix something like Drano/The Works and aluminum foil together in a closed container–usually a 1 liter soda bottle with a screw cap–which creates an acidic chemical reaction. For the science nerds it's: 6 HCl (aq) + 2 Al (s) —> 2 AlCl3 (aq) + 3 H2 (g). This chemical process rapidly produces gas which then builds up in the sealed container until the pressure expands the plastic bottle and forces the bottle cap to pop off with a loudish exploding pop and a puff of smoke. Here's an example of the process–you can find hundreds of similar videos on YouTube and elsewhere online. Here's one such example.
So apparently Miss Wilmot made one of these and set it off while at school, apparently without knowing what the outcome would be. You can read the Bartow High School Incident Report filed by the school here (Incident Report pdf), which has more details about the incident itself.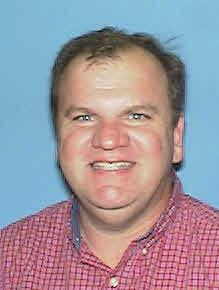 So who are the asshole that decide to call the police and have Miss Wilmot arrested? Take a guess? The first suspect is Dan Durham, and he is–and I'm not making this title up–the Assistant Principal of Discipline at Bartow High School. Seriously, they have someone with the title of AP of Discipline?! And while I can't speak for others, to me that face just screams shady guy. The kind of jerks that get off on having power and abusing it, especially against young black girls like Wilmot.
Feministing has a great piece on this as well, where Sesalie Bowen writes:
When we talk about the criminalization of communities and people of color, especially African Americans and Latinos in America, we often talk about the criminal justice system in America that disproportionately targets those communities.Schools are often the major accomplices in making this system run with the school to prison pipeline. Nothing exemplifies this more than what is happening to 16 year old Kiera Wilmot in Florida.
Bartow HS is one of those crazy southern schools that only has about 2% people of color working as teachers or admins in an area that is nearly 30% African American (28.39% as of the last census). I counted about 5-6 African Americans listed as faculty/staff on the school website. To give a little context on the area that the school draws from, Wikipedia describes the City of Bartow as having a "small city heritage" and "distinctive Southern culture." In other words, Bartow is over 60% are hard-core white, conservative Evangelicals (primarily Southern Baptist and Pentecostal, neither of which is known for their open mindedness). As further proof of this "distinctive Southern culture," Bartow HS has an entire part of the school that includes a military academy, drill instructors and an ROTC school program with multiple military instructors as teaching staff.
And the second suspect in this story is Florida 10th Judicial Circuit State Attorney Tammy Feucht Glotfelty, who Dan Durham called to ask what to do. So what was her response when Durham asked her what he should do? Glotfelty told him to charge her with having a bomb on campus and arrest her immediately. Oh Southern law and order, so typical and so disappointing.
If you think this is a travesty, as I do, feel free to drop Dan Durham and Tammy Glotfelty a little note letting them know as much. Their e-mails are listed below, and I even created a nifty little contact form below to speed up the political pressure process on Dan Durham.
E-mail Tammy Feucht Glotfelty (tglotfelty@sao10.com), E-mail Dan Durham (dan.durham@polk-fl.net).
But for real political change, neither Glotfelty or Durham are the real targets, since it was the school itself that would be the likely party in the inevitable legal case, so getting the school to drop the issue and refuse to press charges seems like a useful strategy. If nothing else, it makes it clear that this is not acceptable, and might help to get Kiera Wilmot back in school. You can sign the Change.org petition here to get the charges dropped.
If you want to contact the school authorities:
Polk County Superintendent John Stewart. Phone: 863-534-0521
Bartow HS Principal Ronald Pritchard. Phone: 863-534-7400
Until next time…justice never sleeps, it must be ever vigilant. #ScienceIsNotACrime
###