Frankenstorm Lives!
Before I could even say shazam, there he was, the famous monster Frankenstein, giving us the latest weather news on Hurricane Sandy. Ok, that's not quite true: Frankenstein came later, after the news, but before The Doctor. That is truth. But did you notice Monsterville is now a part of Eastern Virginia? Love it.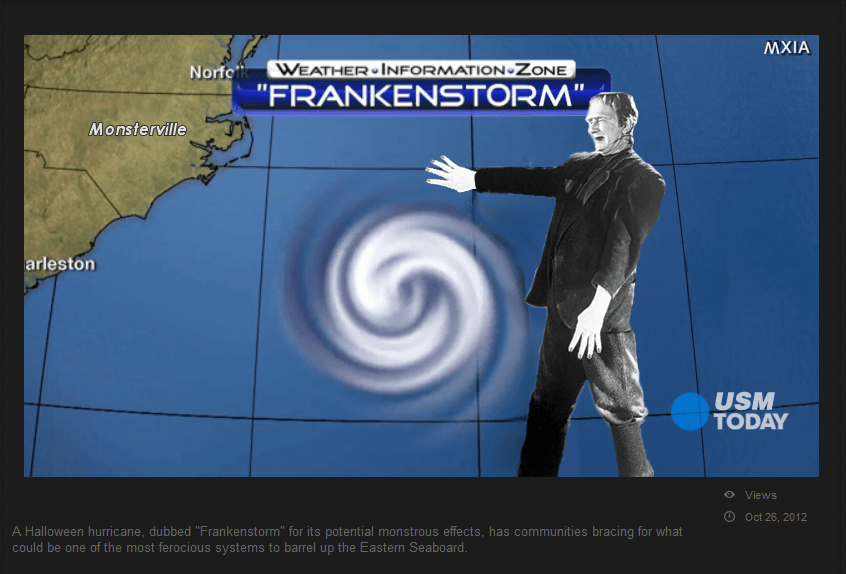 And then there was my neighbor, who decided that the oncoming Hurricane Sandy was a perfect time to go out and prune the roses hanging over their fence! New York, you are truly amazing!
Until next time…Here's some science versus magic Frankenstein fairytale fun for you all.
###