A Brave New World?
"Ford, we are twelve; oh make us one, Like drops within the Social River; Oh, make us now together run As swiftly as thy shining Flivver. Come, Greater Being, Social Friend, Annihilating Twelve-in-One! We long to die, for when we end, Our larger life has but begun."
—Brave New World
"Have you ever thought about what information you are not seeing on the internet every day?" That's the question the Telegraph's Digital Media Writer Emma Barnett asked recently, in her investigation of the electronic iron curtain behind sites like Google and Facebook. From ongoing concerns over electronic privacy and recent news about social media employer asking for perspective employee passwords to ongoing concerns about what Facebook advertising and Google + mean for the future of social media networking, the public is growing increasingly more concerned, and increasingly more powerless, to deal with these new threats. A great example come from one of the talking technocrats in a recent story about the Path iOS and revelations that the software was effectively stealing all of its users private address book data:
"We all have to remember this is a very, very new space, and what privacy and security means for each of us is different."
Last time I checked, there is no grey area when it comes to privacy, either you have permission to access someone's private info or you don't, there isn't any grey area there, contrary to what some app wonks hungry for as much user data as they can get might like to claim. It's like to old tired debates over consent. No means no, period, and it's no different here with digital privacy.
Simply put, most people don't really understand how the Internet follows them while they are online, much less do they have the ability to seriously control how and what trails they are leaving behind. And with the rise of portable tablets, iPhones and the like, this is only growing worse. As social media proliferates, this is a trend that will only continue to grow and expand. Recently I passed a young girl in my neighborhood who was carrying a little red cellphone and texting away. She looked like she was about 8 years old. Texting at 8? Is this the future of the generation growing up right now, who have only known the Internet and portable media? Maybe, but this is just the proverbial tip of the digital iceberg. As Katherine Bindley wrote in a HuffPost blog on this, the problem runs even deeper than just texting teens:
"Actual conversation is becoming a thing of the past, warn some who study child development, and that's not good for our kids' future."
What does all of this mean? What is lurking behind the electronic veil of the future? A number of writers have been asking precisely that question. One of those recent examples if Eli Pariser, of MoveOn.org fame, and his work on what he calls the Filter Bubble. For a short introduction to this idea, check out his TED talk from last year, where he explains the basic idea as, for example, it appears through Google search results.
Kim Zetter, writing about Pariser's Ted talk for Wired, called this Junk Food Algorithms, a rather appropriate name. This battle over internet information has over the past year or two escalated into a virtual war, with a growing number of people claiming that their virtual self–our avatars if you will–are growing up in a Huxleyian Brave New World. You can tell just how deep the worm hole goes when Facebook's chief privacy officer has to write a blog post essentially telling people not to hand over their details to nosy bosses.
"If you are a Facebook user, you should never have to share your password, let anyone access your account, or do anything that might jeopardize the security of your account or violate the privacy of your friends."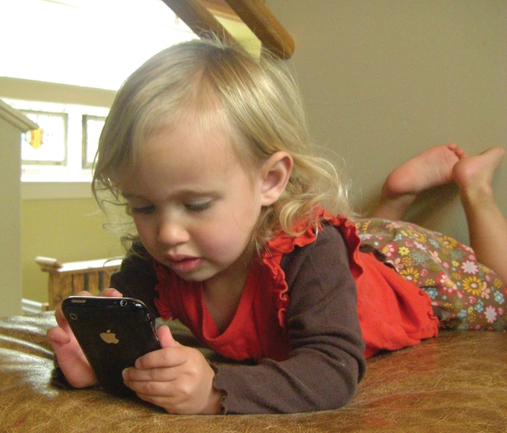 All of this has a weird Total Recall meets Minority Report meets 1984 sort of feel to it, yet none of this is fictional. But the impacts are real, and that's the worrisome part. For example, some recent studies are suggesting excessive texting and time on sites like Facebook not only shorten people's attention span, they may actually be re-writing our brains! Fiona Macrae wrote about some of these effects for the Mail, suggesting that:
"The neuroscientist believes technology may be behind the 'alarming' rise in attention deficit hyperactivity disorder and the growth in the use of anti-hyperactivity drug Ritalin.

Meanwhile, computer games could be fuelling the obesity crisis by making risks more appealing and making it more difficult for us to learn from our mistakes, so people eat too much, or badly, without thinking about the consequences.

Some British children spend seven-and-a-half hours a day in front of a screen."
Kids spending 7.5 hours a day in front of a computer screen? Surely that will have long-term implications that we can't even begin to understand right now, as we're too close to the phenomenon to see how it will play out. But one thing is sure, it is a brave new world, but is it a world we want to live in?
Until next time…remember to drink your soma!
 ###