Well, the time has come for me to depart from Kathmandu, Nepal, where I have spent the past few days, and head out to the Humla district in the far northwest of Nepal, where I will be spending the next two and a half weeks traveling, talking with local communities, and surveying the local landscape for a research project I am involved with called the Sacred Himalaya Initiative.
Our trip will take us from Simikot, the district capital, due west to Hilsa, which is on the border with Tibet, staying in tea houses along the trail. We'll follow the Karnali River for most of this trek, with the first big challenge being crossing Nara La (4620 m) on the way to Hilsa, the border town between Nepal and Tibet. From there we head northeast up into the Limi Valley area, which has more of a Tibetan lama influence. There we will trek up through several villages (Til, Jang, etc) and walk along the edge of the Tibetan Plateau and above the Karnali River. Here we will be camping for several days before going through the Nyalu La pass (4949 m), which will give us a panoramic view of the surrounding area, including being able to see the sacred Mt. Kailash to the northwest. From this high pass we then wind our way down to the Lake Sema Tso, and take this valley heading back south to Simikot.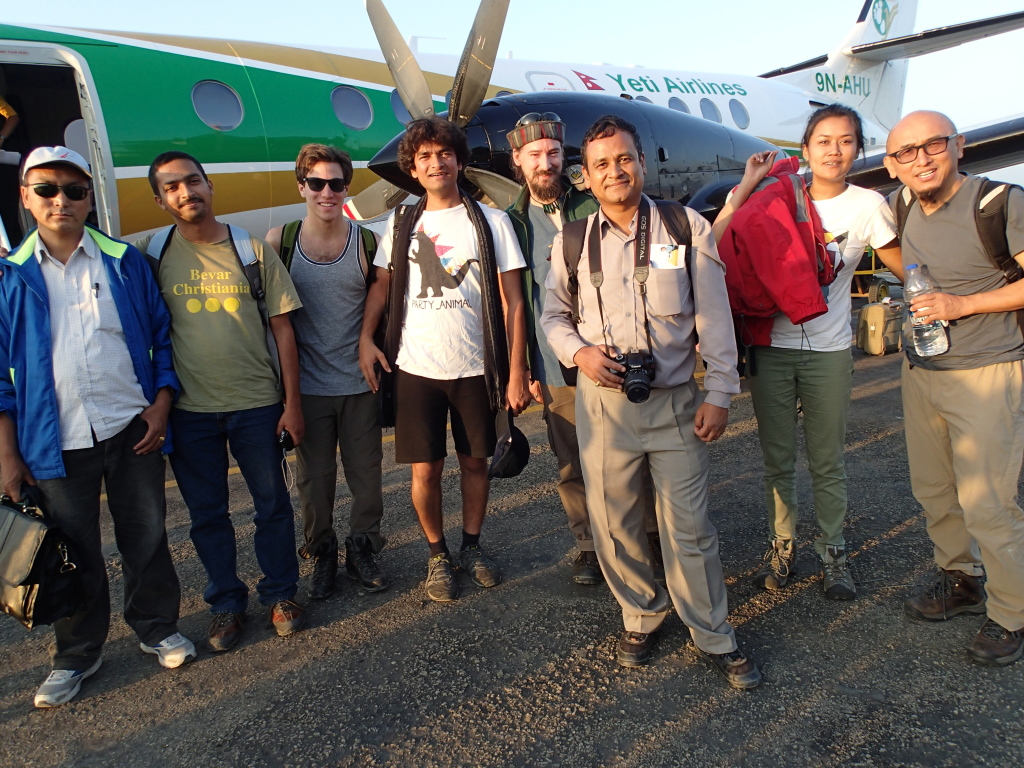 Chances are I won't have any internet connection after we reach Simikot tomorrow, so here are a few photos from Kathmandu before leaving, and a shot of our team of adventurers. If I ever get an internet connection, I will try to post some photos and updates here as well.
Tags : Humla, Nepal, trekking | what do you think, comment now: